To give you some insight into the companies that recruit RSI graduates, we spoke with Hilda Smith, Community Director at Marquis Sonoran Preserve in Phoenix, a CWS Property Management Company property.
Thanks for your time, Hilda. Please give us a brief overview of CWS Property Management. 
CWS serves more than 60,000 residents and 800 team members in 100+ properties in 33 cities across the country. Our value statement is "Enhancing Lives the CWS Way." From the minute you join the CWS family as a resident or team member, you'll experience the difference. We deliver on this by providing our employees with the training they need and the perks, benefits, and balance they cannot live without. When CWS interviewed me, I got so into it immediately. I felt a connection about how they cared, not just about me as an employee, but also for the residents. The tools and support they give us to grow and keep learning, the programs they offer, I knew this was the place to be. I wasn't going anywhere! Coming to work is enjoyable because I see the support from the people above me, and that's what I try to do here with my team. CWS is a family, not just a business. 
How long has the relationship with RSI been in place, and what graduates are you looking for?  
Just a few months. My corporate office encouraged us to participate with RSI. I had the opportunity to attend our first RSI career fair a few months ago. We received 20 résumés from the school and interviewed four of the 20. We are currently celebrating one of your graduates, William, who is on his second day with CWS. We got invited to our second careers event, which is coming up on July 27. I can't wait to meet more students and graduates and see who we can get to come work for CWS!
Get Started on the Path to a New Career
Fill out our form to learn how we can help you change your life.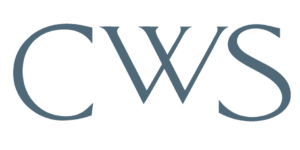 What roles are you looking to fill?
Typically, maintenance technician jobs. Of course, now that we're in mid-summer, they would concentrate on attending our air conditioner work orders. But they will also do some electrical work with the knowledge they gained at RSI—also, some light plumbing, painting, and repairing walls. It's quite varied, but as I said, we are a big family here, so everybody picks up garbage and helps maintain our communities. We are looking for the kind of people who, if they see an empty soda can on the floor while walking the property, they will pick it up, rather than walk on by.
Is it a seasonal or full-time role?
They are not seasonal. We offer full-time jobs, 40 hours, with great benefits. We also offer discounted rent if they want to live on site. We offer education; they will have a lot of opportunities to progress. Graduates do have the opportunity to connect with me at a fair, but they don't have to come to work at our location. We can transfer them anywhere we have communities.   
What do you enjoy most about attending career fairs?
I like having the opportunity to talk with students, shake hands, assess their personalities and share with them in person all the good things about joining CWS.  
Please walk us through your recruitment process. 
After we receive a résumé we like, we contact the applicant by phone to set an interview appointment. They will interview with me and maintenance director initially. If they are successful, there is a second interview where they meet with my regional director and we go from there.
What makes RSI graduates stand out when you are looking to recruit?
Their skills. What I find exciting is the customer service they can offer my residents. I know they are coming in with knowledge and skills. They are not guessing. There is also an expense consideration because of those electrical and HVAC skills. As a company, we can save money by using our own skilled employees, rather than having to call out vendors. Being able to avoid additional expenses is a big plus.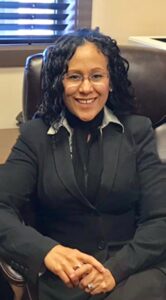 Does the hands-on practice that students get at RSI give them an advantage?
A big advantage for sure. They don't just have book knowledge. They have practical knowledge of how to get the job done.    
Do you have a formal training program?
There is no additional skills training, but we do have training on company policies—what's okay, what's not. We want to make sure they know all the rules. They will also get extra safety classes. The biggest thing is that they will shadow our maintenance director until he feels they're ready to be on their own. That could be a couple of weeks, or up to a month.  
What advice do you have for students to be successful at RSI and to have a chance of getting hired on at a company like CWS? 
Keep positive and always do the best you can. Always try to enjoy what you are doing. Be persistent. Sometimes people find themselves not quite in the place they hoped to be, or in the job they hoped to get, but if you stay patient and positive, CWS will give you the opportunity to reach your goal. That's true wherever you may go, CWS or elsewhere. When you start, it may not be the job you want, but it is without doubt a job that will help you get the job you want. 15 years ago, I was a housekeeper, and now here I am sitting as a community director.
Congratulations, and thanks for your time. Where can students or graduates go to learn more? 
I look forward to meeting some of them at the next RSI career fair, but they can also check out our careers page on the CWS website. you will find a link to available jobs nationwide, as well as more information on our programs and benefits, training and development, and careers.
This blog has been labeled as archived as it may no longer contain the most up-to-date data. For a list of all current blog posts, please visit our blog homepage at https://www.rsi.edu/blog/