How to Fund Your Vocational Training Investment in Your Future
Seventy-seven percent of The Refrigeration School students received financial aid in the 2017-2018 school year.i
CRRSAA funding was exhausted as of 2/28/2022 and no future funding is available at this time.
Financial Aid Defined
Financial aid is money to help pay for vocational school. If you're unsure about how to pay for vocational training, don't worry. There are several sources of funding available through financial aid that you may qualify for, such as grants, scholarships, and loans.ii
We're here to help simplify the process of applying for financial aid. Our Financial Aid Advisors will support you through each step of mapping out a plan to fund your training investment.
RSI Financial Aid Support Services
Understanding your financial aid options.
Finding and filling out the right forms
Determining your eligibility
Preparation and planning.
Calculating your cost of attendance
Assisting with possible scholarship opportunities
Determining whether you're an independent or dependent student
Assistance with applying your military benefits to vocational training
The Refrigeration School delivers your refund with BankMobile Disbursements, a technology solution, powered by BMTX, Inc. Visit this link for more information.
To view our third-party servicer contract for refund management, click here.
Method of Payment
All applicants should identify how they intend to pay for applicable program tuition and fees and complete applications within three days of signing the enrollment agreement. Students utilizing Military Tuition Assistance (TA) shall not complete an enrollment agreement prior to obtaining authorization from Military command and TA approval. All institutional scholarships are awarded based on availability and a first come, first serve basis.
Types of Financial Aid
Worried about how to pay for tuition, books and other school-related expenses? You have options. Based on financial need and other factors, you may qualify for "Gift Aid" (scholarships and grants), low-interest federal loans, or private loans.
Federal Grants
The federal government awards grants to students based on their financial need.
Scholarships
Did you get good grades in high school? Were you a star athlete? Are you a member of a community organization? Then you might qualify for a scholarship. There are thousands of scholarships and even more reasons you might be eligible for one. You could qualify for a scholarship simply for choosing vocational training.iii
Student Loans
When you apply for financial aid, loans may be offered as part of your tuition plan. This is money you borrow for school and then must pay back with interest, usually after you graduate. There are two types of student loans: federal and private.iv
CARES Act / HEERF Fund
The Higher Education Emergency Relief Fund (HEERF) provides federal aid to institutions of higher education to disburse over the next year to help students cover expenses related to the disruption of campus operations due to COVID-19, including food, housing, utilities, course materials, technology, healthcare, childcare, and moving/transportation expenses. Learn more about CARES Act / HEERF Fund.
Types of Federal Student Aid
How to Get Financial Aid: 3 Easy Steps to Start
Your first step toward funding your training with financial aid is filling out the Free Application for Federal Student Aid (FAFSA). Here's how to get started:
Step 1
Get an FSA ID. Go here.
Step 2
Complete Your FAFSA. Go here.
Use the Federal School Code for The Refrigeration School:014127
Step 3
Call an RSI Financial Aid Advisor at 888-671-5803.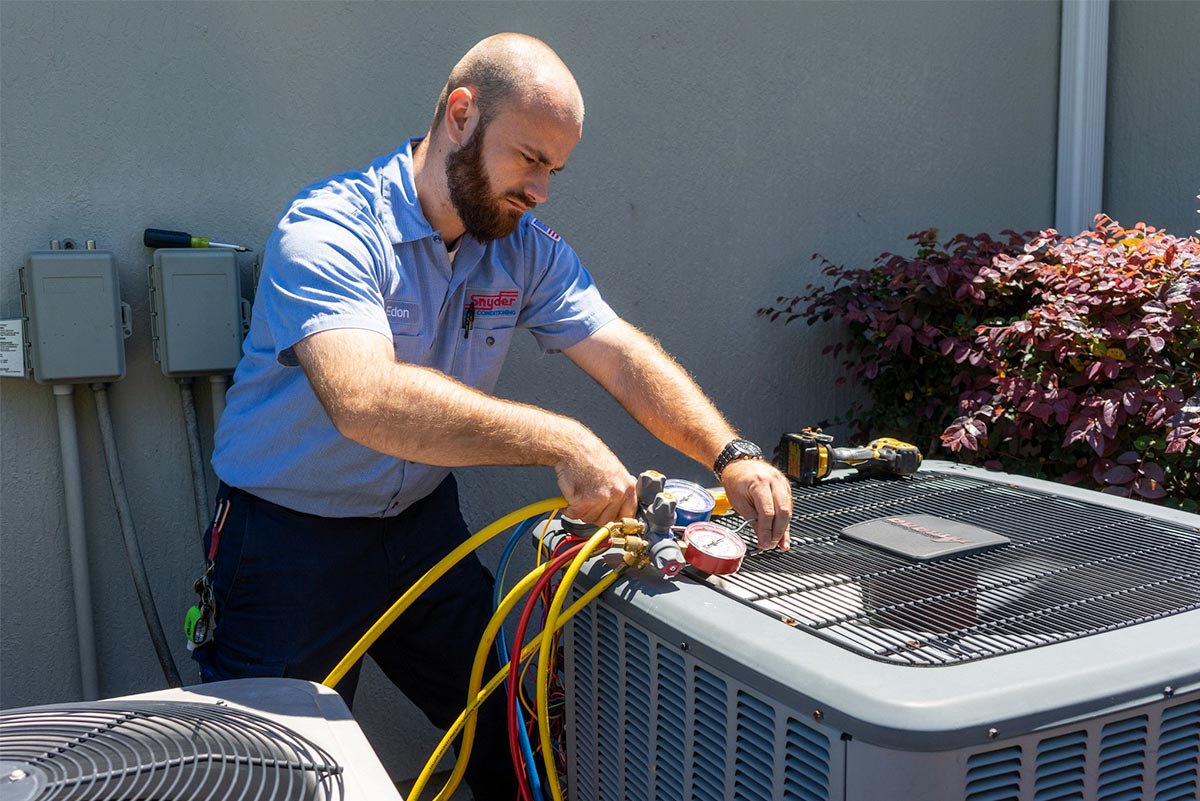 No high school diploma or GED? No problem!
Talk to our Admissions Representatives about how to attend RSI and get your high school diploma!
FAFSA Overview Video
Financial Aid FAQ & Resources
Have questions? Need quick answers? Visit our Financial Aid FAQ & Resources page or give us a call today.
We're Here to Help
Our Financial Aid Advisors are standing by to answer any questions you have about finding funding for your investment in vocational school. We'll help you through the financial aid process and create a tuition plan to make sure your training is funded by the time school starts.
Join the ranks of America's builders and fixers with vocational training. Financial aid can help fund the investment in yourself and the country.