Rich Morgan, 47, from New York, NY graduated from the Electro-Mechanical Technologies (EMT) program in November 1994. He is now President of Magic Touch Mechanical, Inc., a nationally recognized and award-winning company that Rich started in 1997.
Thanks for your time, Rich. What made you choose a career in HVAC?
I don't think I chose a career in HVAC, I'm pretty sure it first chose me and I caught up to it! I grew up in New York and was what people used to call a "troubled youth." I was headed down the wrong path.
My family was friends with the owners of an HVAC, plumbing and electrical company based in Long Island, NY, and they "took me under their wing" in the hopes I would change that path. I was sixteen years old at the time. It was a success, as I loved it right away. I had the opportunity to begin my apprenticeship by working with and learning from some of the best service technicians in the business, and I was hooked. A few years later, I moved to Astoria, Queens NY and went to work for a sheet metal fabricator and installation contractor who focused on large skyscraper projects in Manhattan. The owner of the company was a craftsmen's craftsman and helped me take my abilities to a whole new level.
Why did you decide to attend RSI?
Get Started on the Path to a New Career
Fill out our form to learn how we can help you change your life.
I've had family living in AZ since the 1970s. They would come visit when I was a kid. In the early 90s, all the buzz was about how quickly Phoenix was growing and how much opportunity there was in the HVAC industry. I figured "desert, air conditioning." I probably can't go wrong. So I packed up and hopped on a plane in the early 90s. I've been here ever since.
Because I'd worked in the HVAC field for a number of years, I decided to attend RSI to advance my opportunities in the industry. My story is somewhat reversed from many others. I had the field skills to do the work, but not necessarily the "theory" of how or why things worked. I do feel RSI gave me an advantage, as I remember having many "aha moments" while in school that connected the dots for me about why we did some of the things we do.
What was your favorite part about the RSI program and why?
If I had to name my favorite thing about RSI, it was the schedule flexibility they offered. I was working full-time for an HVAC company and was able to maintain my employment and attend the evening classes.
I chose RSI for a number of reasons: It's one of the most recognized HVAC trade school names in the country, it was well organized, and they demonstrated a clear learning path when I went to tour the school. They did an excellent job of assisting with enrollment and student loans.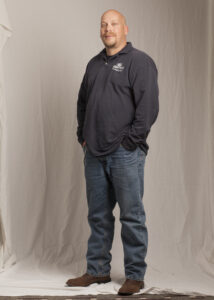 What was it like getting your first HVAC paycheck?
Keep in mind, I started in the industry prior to attending trade school. I started in the 1980s as an entry-level helper. My first paycheck reflected all of that. Here's what I can say, having been the owner of an HVAC company here in Phoenix for the last two decades: This is a very lucrative industry for anyone willing to earn their place. I have a number of employees who earn well into six-figures, and many more are approaching that amount after only a few years in the industry.
Even prior to owning my own company, I made a very comfortable living, lived in beautiful homes, drove nice cars and had nice toys. Now in my third decade in this business, I own a couple of homes, a commercial building and all the toys I want. I was able to buy my kids their first cars and help them get their start in life with their first apartments and furniture.
It is not difficult for anyone with the right drive, work ethic and commitment to work their way up the company ladder very quickly in this field and earn the same, if not more than the lawyer or doctor your mother told you to become…without six-figures in student loan debt to work off!
What are your career plans from here?
Magic Touch Mechanical has enjoyed massive success in the twenty years since I founded the company. No doubt two of our proudest moments were being recognized nationally as the ACCA (Air Conditioning Contractors of America) National Contractor of the Year, and winning the BBB (Better Business Bureau) Torch Awards for Ethics on our tenth year in business (an award we are once again finalist for this year, 10-years later).
There are two reasons those two awards stand out amongst all of the prestigious awards we have won. The first is recognition of the quality of work we produce from the very organization that sets the standards, the latter because it recognizes how we do business—with integrity and honesty.
Really, I've accomplished everything I'd ever hoped to in my career. That said, my next career goal is to help others achieve theirs. I feel like we've gone from building a successful business to building a legacy that is being passed to our team. I've been blessed to work alongside some of the best and brightest in the business—the people who helped us achieve the goals we set so long ago.
As the company grows over the years, those same people continue to climb the corporate ladder and assume management and leadership roles in the company. My goal is to continue to take steps that enable controlled company growth and allow people already on the team, and those we bring on in the future, to have a place they call home where their careers in the HVAC Industry can flourish.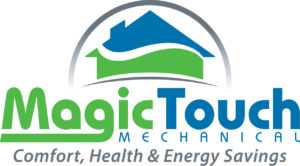 What do you enjoy most about your trade?
As technology advances, the HVAC Industry has experienced radical changes in everything from sophisticated control systems, to advanced ultra-efficient, to ultra-quiet equipment options, to ground-breaking measurement tools that enable us to improve things we never could have imagined even a decade ago. I enjoy the fact that it's never the same-old, same-old, and there's always something new to learn. More so, I love completing projects for clients that literally change the way they live. It's an extremely rewarding feeling when a client tells you they can't believe the impact your work has made on their home or business.
Did you make some lasting connections at RSI?
Aside from the education itself, the best thing to come out of me attending RSI was the connections I made and the people I still keep in touch with today. Aside from fellow alumni I still speak with and work with RSI staff, instructors and even the previous owners. HVAC is a big-small world, and some of the connections and friendships you make in school will last a lifetime.
What would you say to new students who are just starting out? What advice do you have?
The world is your oyster! You are entering a career that puts you in high demand and empowers you to have an extremely high earning potential. Congratulations! My advice is to know your place and earn your stripes upon graduation. Your education gives you the foundation you need to get started, but there is a lot more to know and learn, and none of us ever learn it all. Absorb everything you can out in the field from senior technicians, installers, energy auditors and sales people. Absorb everything you can from people in administrative roles like dispatchers, customer service representatives, managers, warehouse and inventory staff, and company owners.
Be patient and the rewards will come. You will reach a place in your career where you become so valuable to the business you work for that they will invest heavily in your happiness.
If you're an RSI graduate and would like to share your success story and be an inspiration to others, please email [email protected] to be considered for a Graduate Connection interview. Please include details such as your graduation date (month/year), and program.
This blog has been labeled as archived as it may no longer contain the most up-to-date data. For a list of all current blog posts, please visit our blog homepage at https://www.rsi.edu/blog/