HVAC/R and solar panel installation, maintenance and repair are both growing industries that will need trained workers in the coming years.[1][2] But which career should you choose?
Comparing the training requirements, responsibilities, work environments, pay and job outlook of these two occupations could help with the decision.
Weighing Your Career Options
While HVAC/R techs and solar PV installers both install, maintain and repair equipment, there are some important differences between these two career paths.
Training Comparison
Vocational training is often the first step toward a career in the HVAC/R or solar industries. Requirements, however, vary with each position.
HVAC/R Technician
What does it take to become an HVAC/R technician? Heating, ventilation, air conditioning and refrigeration (HVAC/R) equipment is becoming more complex to meet changing consumer needs and energy efficiency regulations.
Get Started on the Path to a New Career
Fill out our form to learn how we can help you change your life.
This is one reason employers typically prefer to hire job seekers who have postsecondary training.[3] Vocational training at a trade school is one option for HVAC techs.
Some HVAC/R skills that are especially in demand are:
Knowledge of tablet computers
Electronics
Equipment troubleshooting.
Reading blueprints
Understanding how HVAC/R equipment works
Staying abreast of government regulations[4]
Techs are required to have EPA Certification if they work with refrigerants. They can also earn industry certifications to help advance their careers. Some states require that technicians be licensed.[5]
Solar Photovoltaic Installer
How do you become a solar installation technician? Most techs have at least a high school diploma and a year or more of one-the-job training.
Technical training is becoming more common.[6] In fact, those who've completed a program in photovoltaic systems at a trade school or community college will have the best career opportunities, reports the Bureau of Labor Statistics (BLS).[7]
Solar PV installers, as they're also called, with experience in electrical applications and construction are highly sought-after.[8] Physical stamina, an eye for detail, and good people skills are also important skills for a solar PV installer.
Certifications and licenses are required in some states.
Job Comparison
HVAC/R technicians and solar PV installers perform similar tasks. It's the equipment and work environment that set these two occupations apart.
HVAC/R Technician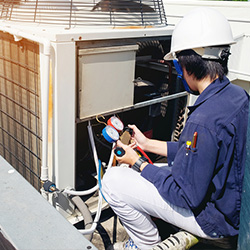 What exactly does an HVAC technician do? These professionals work on heating, cooling, ventilation and refrigeration systems that regulate the air quality in homes and buildings.[9]
Primary duties include installing, cleaning and maintaining HVAC/R systems. They may also work on electrical components and wiring. Repairs and recordkeeping are other job requirements.[10]
Since HVAC/R techs are often called when heating and cooling equipment breaks down, they can work in cold or hot environments. Accessing equipment may require them to work in dark, cramped spaces, such as attics.
A typical day in the life of an HVAC technician can vary: some may spend the entire day installing a new system, and others could travel from location to location for service calls.
Solar Photovoltaic Installer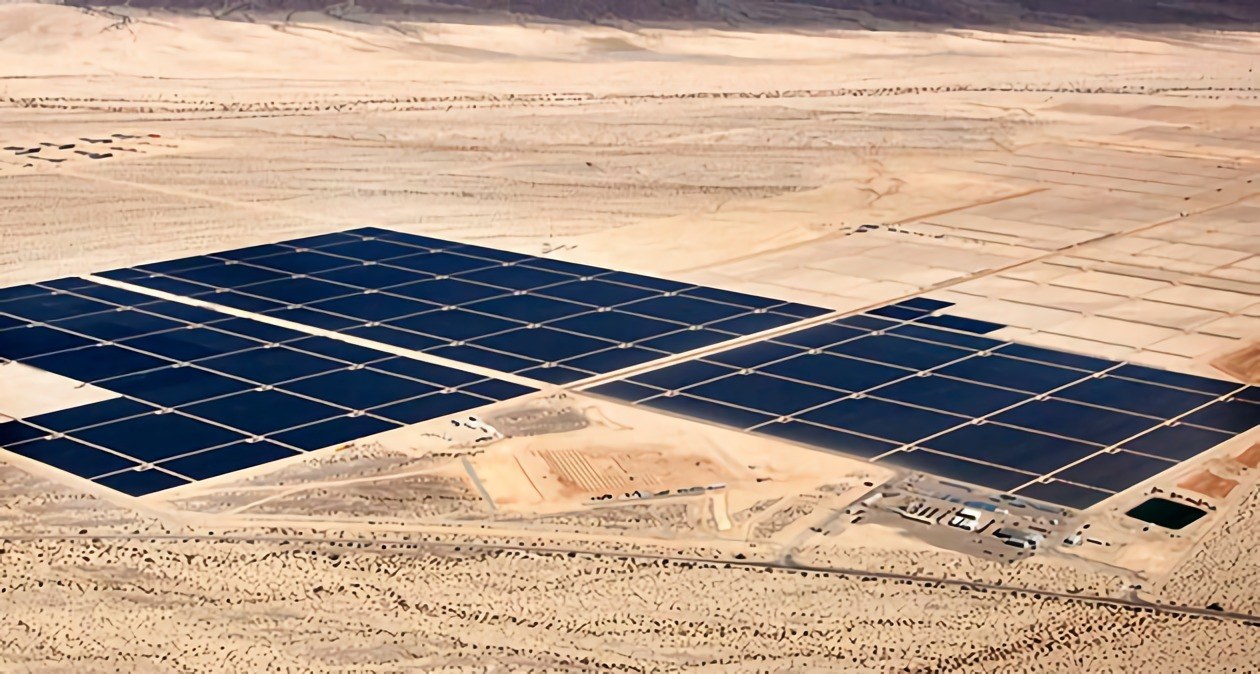 What exactly does a solar panel installer do? They install, maintain and repair equipment, but they work on solar photovoltaic not HVAC/R systems. Planning PV system configurations, assembling support structures and applying weather sealant to newly installed panels are other duties.[11]
Unlike HVAC/R technicians, the majority of PV installers' work is performed outdoors, oftentimes on rooftops. But those who perform advanced tasks, such as connecting solar panels to the electrical grid, may work in crawl spaces and attics—workspaces similarly occupied by HVAC/R technicians.[12]
A day in the life of a solar panel installer can depend on the weather, the duration of the work contract and production demands. PV installers often work more than 40 hours per week. Like HVAC/R techs, these professionals may travel from one worksite to another to install or maintain solar panel systems.[13]
Salary Comparison by Career
No two occupations are exactly the same, and neither are the salaries for them. Even within one field, there can be a range of wages depending on several factors:
Credentials
Experience and skill
Employer and industry
Geographic location
Job duties
Performance and success[14]
Job Outlook Comparison
HVAC/R technicians and solar panel installers can both work in the renewable energy sector. As the need for energy efficiency and clean fuel continues to increase, these professionals will likely find plenty of job opportunities.[15][16]
Start With Technical Training
Whether you choose to pursue a career as an HVAC/R technician or a solar photovoltaic installer, technical training can help you learn the skills needed to successfully enter these industries.
Currently, the hardest positions to fill in the nation are in the skilled trades, according to a recent study by the global staffing firm Manpower Group. Why? Not enough workers have the right skills for the job.[17]
See what an HVAC/R program or Electro-Mechanical Technologies program could hold in store for you.
[1] https://www.bls.gov/ooh/installation-maintenance-and-repair/heating-air-conditioning-and-refrigeration-mechanics-and-installers.htm
[2] https://www.bls.gov/ooh/construction-and-extraction/solar-photovoltaic-installers.htm
[3] https://www.bls.gov/ooh/installation-maintenance-and-repair/heating-air-conditioning-and-refrigeration-mechanics-and-installers.htm
[4] https://www.bls.gov/ooh/installation-maintenance-and-repair/heating-air-conditioning-and-refrigeration-mechanics-and-installers.htm#tab-6
[5] https://www.bls.gov/ooh/installation-maintenance-and-repair/heating-air-conditioning-and-refrigeration-mechanics-and-installers.htm#tab-4
[6] https://www.bls.gov/ooh/construction-and-extraction/solar-photovoltaic-installers.htm#tab-1
[7] https://www.bls.gov/ooh/construction-and-extraction/solar-photovoltaic-installers.htm#tab-6
[8] https://www.bls.gov/ooh/construction-and-extraction/solar-photovoltaic-installers.htm#tab-6
[9] https://www.bls.gov/ooh/installation-maintenance-and-repair/heating-air-conditioning-and-refrigeration-mechanics-and-installers.htm#tab-1
[10] https://www.bls.gov/ooh/installation-maintenance-and-repair/heating-air-conditioning-and-refrigeration-mechanics-and-installers.htm#tab-2
[11] https://www.bls.gov/ooh/construction-and-extraction/solar-photovoltaic-installers.htm#tab-2
[12]https://www.bls.gov/ooh/installation-maintenance-and-repair/heating-air-conditioning-and-refrigeration-mechanics-and-installers.htm#tab-3
[13] https://www.owlguru.com/day-in-life-of-solar-photovoltaic-installers/
[14] https://www.bls.gov/careeroutlook/2015/article/wage-differences.htm
[18] https://www.bls.gov/ooh/installation-maintenance-and-repair/heating-air-conditioning-and-refrigeration-mechanics-and-installers.htm#tab-6
[19] https://www.bls.gov/ooh/construction-and-extraction/solar-photovoltaic-installers.htm#tab-6
[17] https://www.washingtonpost.com/realestate/when-expert-tradespeople-are-hard-to-find/2018/04/18/f668d874-2d4b-11e8-8688-e053ba58f1e4_story.html?utm_term=.221eaeca12f1
This blog has been labeled as archived as it may no longer contain the most up-to-date data. For a list of all current blog posts, please visit our blog homepage at https://www.rsi.edu/blog/