Just as it is in many technical occupations, it can be important for HVAC technicians to stay current with government regulations.1
Students graduating from HVAC training programs in 2020 who are planning on pursuing careers in commercial refrigeration can benefit from knowing the latest regulations set forth by the Department of Energy (DOE).2
Following these regulations can be important because the DOE may levy penalties against equipment manufacturers and suppliers for non-compliance.2
Get the details about the DOE's new commercial refrigeration regulations below.
What Does the DOE Consider Commercial Refrigeration Equipment?
The DOE defines commercial refrigeration equipment as commercial refrigerators, freezers and refrigerator-freezer units with the following characteristics:3
Get Started on the Path to a New Career
Fill out our form to learn how we can help you change your life.
Not marketed or designed specifically for scientific, research or medical use.
Not a product for consumer use.
Used to store or display merchandise or products vertically, semi-vertically or horizontally.
Manufactured for either pull-down or holding temperature purposes.
Offers either transparent doors or solid doors that slide, hinge or have a combination of both. Or have no doors at all.
Provides chilled, frozen or variable temperatures. Or a combination of chilled and frozen temperatures.
Is either attached to a condensing unit that is self-contained or to a remote condensing unit.3
What Are the New DOE Commercial Refrigeration Regulations?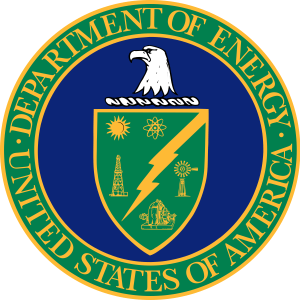 The new DOE commercial refrigeration regulations mandate how energy efficient newly manufactured walk-in coolers and freezers (WICFs) must be.4
The purpose of these regulations is to ensure commercial refrigeration equipment is designed to both deter heat infiltration and move heat as efficiently as possible.2
Equipment Impacted by New DOE Standards
WICFs up to 3,000 square feet.
Panels and doors that are used on WICFs.
Unit coolers and condensers used on WICFs up to 3,000 square feet.
Unit coolers that have dedicated WICFs up to 3,000 square feet used in supermarket cooling systems.2
Annual Walk-in Energy Factor (AWEF) measures energy usage annually of a walk-in system, taking into consideration the electrical loads of different units and external temperature change due to seasons. The new DOE AWEF ruling requires all equipment produced going forward to have at least the minimum efficiency standards.2
Equipment that is made before the date the new standards take effect is not subject to the regulations. However, making the change to AWEF compliant systems could be a smart move for clients who want to save on their utility bills.2
When Do the Commercial Refrigeration Regulations Take Effect?
The new DOE regulations take effect this year, but manufacturers have been utilizing AWEF values when creating labels for their equipment out of anticipation of the new rules since 2017.2
There are two important dates to remember with the new DOE regulations:5
January 1, 2020: This was the first compliance date set forth by the DOE. Any medium-temperature condensing unit or self-contained refrigeration unit manufactured after this date is required to meet at least the minimum AWEF values.5
July 10, 2020: This is the official date of compliance for all newly manufactured low-temperature condensing or self-contained refrigeration units.5
After these dates, the DOE requires manufacturers to achieve 20-40% energy reductions in WIFCs under 3,000 square feet.5
How Could the Rules Impact HVAC Technicians and Contractors?
It is important for technicians and contractors to be well-versed in the new regulations for a couple of reasons. If you are working on replacing an existing condensing unit, the new unit installed must be AWEF-compliant if it was manufactured after the enforcement dates.5
If commercial refrigeration technicians are helping end users, or customers, select new equipment, they can help them choose units that adhere to the DOE regulations and their refrigeration goals.5
Commercial Refrigeration Technician Career Path
The more educated you are as a HVAC/R technician, the better equipped you may be to serve your customers. Perhaps this is one reason why most employers these days prefer to hire techs with formal HVAC training from a trade school.6
HVAC training and licensing can also be part of the commercial refrigeration technician career path.
If you're interested in a career in commercial refrigeration, get in touch with The Refrigeration School to learn more about its HVAC and refrigeration training programs. Call (888) 671-5803.
1https://www.bls.gov/OOH/installation-maintenance-and-repair/heating-air-conditioning-and-refrigeration-mechanics-and-installers.htm#tab-2
2https://www.heatcraftrpd.com/regulatory/doe-2020-regulatory-impact-on-commercial-refrigeration.html
3https://www1.eere.energy.gov/buildings/appliance_standards/standards.aspx?productid=28
4https://www.achrnews.com/articles/142281-get-ready-for-walk-in-cooler-and-freezer-regulations
5https://www.contractingbusiness.com/refrigeration/document/20871078/doe-compliance-day-approaches-for-walkin-coolers-and-freezers
6https://www.bls.gov/OOH/installation-maintenance-and-repair/heating-air-conditioning-and-refrigeration-mechanics-and-installers.htm#tab-4
This blog has been labeled as archived as it may no longer contain the most up-to-date data. For a list of all current blog posts, please visit our blog homepage at https://www.rsi.edu/blog/