Are you interested in becoming a licensed electrician? Electricians work in a variety of environments. They must bring a variety of skills, from practical to personal to technical. To work as a licensed electrician, training and getting the work experience may take years. However, in the end, you will be able to work as a licensed electrician — a promising and fulfilling career.
Steps to Becoming a Licensed Electrician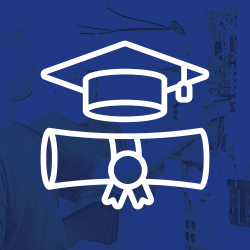 Obtain HS diploma
The minimum educational requirement for electricians is a high school diploma or GED. Electricians need basic skills in math, physics, chemistry, and practical courses. 1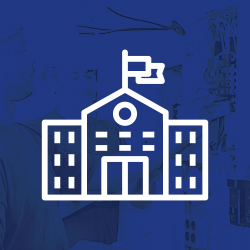 Attend trade school
Many trade schools offer electrician training programs that prepare you for a job as an electrician. You can learn fundamental electrical principals, the National Electric Code (NEC), and how these apply to buildings and facilities. The program also covers installation techniques, diagnostics, service and repair of electrical systems.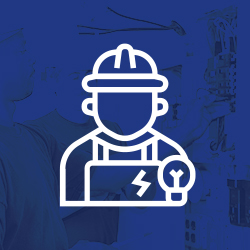 Enter apprentice program
After completing a vocational training program, most states require at least two years, and in most cases up to four years, of an apprenticeship with a master or licensed electrician before you can take the examination to become a licensed electrician. 2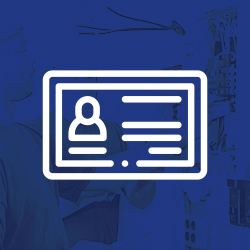 Apply for a license
Once you are ready to apply for an electrician license, you can request a license application from your state's department of licensing and regulation office. Depending on your state, you may be able to apply online or mail in an application form with filing and testing fees.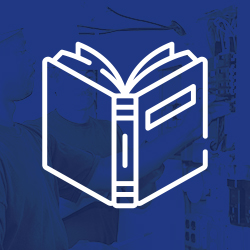 Study for exam
The best way to prepare for the electrician's license exam is to review all relevant materials such as those covering electrical theory, the National Electrical Code (NEC), or local electrical and building codes. Another great way to study for the exam is to complete practice tests. Your local licensing and regulation department may provide them or you can also find them online.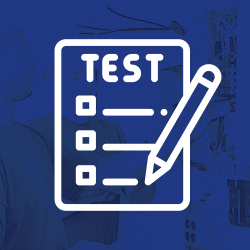 Get state electrician license
The last step is to show up for the electrician's licensing exam at the designated time, date, and place. Be sure to be on time and to bring all requested documents, like forms of ID and testing confirmation.
If you have attended a trade school like The Refrigeration School, your instructors can be a valuable resource to help you get the training, prepare for the exam, and to give you insight to working in the field.
Get Started on the Path to a New Career
Fill out our form to learn how we can help you change your life.
1 – http://www.explorethetrades.org/electrical/how-to-become-an-electrician/
2 – http://smallbusiness.chron.com/electrical-license-3016.html
This blog has been labeled as archived as it may no longer contain the most up-to-date data. For a list of all current blog posts, please visit our blog homepage at https://www.rsi.edu/blog/