A desk job isn't for everyone. Some people prefer to be on the move during their workday. If you think you'd prefer an active career after high school, there are plenty of jobs that will keep your hands, feet, and mind busy.
If you're interested in pursuing a career in the skilled trades, The Refrigeration School offers training in welding, electrical applications, and HVAC that you can complete in a matter of months.
What Is an Active Job?
An "active job" is generally considered a type of job that requires physical movement, rather than a sedentary lifestyle. This could mean driving around to different worksites during the day, walking around a worksite, or otherwise being physically active as a part of the job's requirements. This could also mean working with your hands, lifting or moving objects, or working with equipment.
Benefits of an Active Job
Physical Health: While sitting at a desk is fine for some people, having an active job means that you are regularly on the move. Being physically active during the day, such as walking or lifting, can help maintain a level of physical fitness that could prevent heart disease or obesity.
Variation in Routine: It can be stifling for some people to sit in one place or one office building all day without variation to the routine. Active jobs can provide diversity in work environments or tasks, new sights and sounds to experience, and a variation in daily activities. This might work well for someone who prefers to do something slightly different every day.
Get Started on the Path to a New Career
Fill out our form to learn how we can help you change your life.
Job Satisfaction: If having new job tasks with new people or new settings is important to you, this could mean that you'll eventually end up with a higher level of job satisfaction than if you were to try and force yourself into a sedentary work life. It's important to be honest with yourself after high school about what kind of work life you would prefer because not everyone is the same, and different jobs will mean different happiness levels for different people.
3 Active Jobs You Can Start with Less Than 8 Months of Training
Entry-Level Welder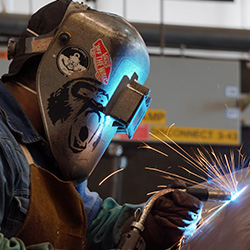 If being physically active is a high priority for you, consider the lifestyle of a welder! Welders are responsible for merging metal objects at high heat levels using welding machines or handheld welders.
Welding is a physically active job that could take you to different worksites, such as buildings, bridges, pipelines, or power plants. Wherever welding is needed, which is practically everywhere.
Some welders work for a company and travel to different local job sites. Other welders may travel regionally, nationally, or internationally, depending on the job. Welders may decide to work independently for themselves, as well, which could offer another level of professional freedom.
If you're curious about how to get started as a welder, you can contact RSI at 855-806-4921. Most employers prefer entry-level welders to have some vocational training. The Refrigeration School offers the Welding Specialist training program, which can be completed in 7 months.
Entry-Level Electrician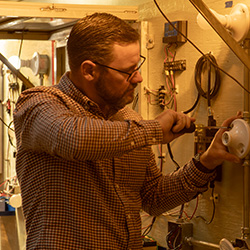 Electricians by nature are often on the go, traveling to different residences or businesses to install or repair electrical wiring systems. Moving around to different worksites is a common part of the job, and electricians may work indoors or outdoors, considering the task at hand.
Like welders, electricians are needed practically everywhere. They are an essential part of keeping the lights on in homes and businesses.
Becoming an electrician, like welding, requires a specialized path of training. While a high school diploma is the only official academic requirement, anyone working in electrical applications needs to have a deep understanding of electrical components and wiring.
Most electricians complete a 4- to 5-year apprenticeship to reach the journey or master level, and most states require independent electricians to be licensed. But you can start learning the technical aspects of this job right now. RSI's Electrical Applications program is a 7-month long training program that can be highlighted on an apprenticeship application.
Entry-Level Refrigeration Technician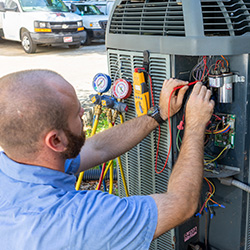 It's cool to work in refrigeration! Especially if you like to be on the move, this job is highly active. A refrigeration technician works in the larger field of HVAC, which stands for Heating, Ventilation, and Air Conditioning.
Refrigeration technicians are essential to keeping refrigeration technologies in businesses, restaurants, food storage and shipping, and medical facilities functioning properly.
Because this occupation requires technicians to service refrigeration equipment at different settings, traveling around is a regular part of the job. Physical movement, such as lifting, standing, or walking should be expected.
RSI's Refrigeration Technologies program trains students in the fundamentals of refrigeration, electricity, and comfort systems. You could be done with training in just 6 months!
If any of these vocational training programs sound interesting, don't hesitate to reach out to learn more about enrolling in technical training for an active, exciting career in the skilled trades.
This blog has been labeled as archived as it may no longer contain the most up-to-date data. For a list of all current blog posts, please visit our blog homepage at https://www.rsi.edu/blog/