Once you've completed an HVAC program at a trade school, it's time to take what you have learned and start the journey toward finding a job in the field.
Your new HVAC training credentials may impress potential employers, but you'll need to get your resume in front of them first. That's why having access to good job search resources can be an advantage.
Here is a look at a few HVAC job resources to keep in mind as you make your way into the industry.
1.  Local HVAC Companies
Getting in touch with local HVAC companies, making an introduction and asking about job opportunities may help uncover current or future openings.
HVAC jobs can be found in construction, but most technicians work for local HVAC businesses as either company hourly employees or independent contractors.1
Get Started on the Path to a New Career
Fill out our form to learn how we can help you change your life.
The state of Arizona is home to several privately owned HVAC service companies:
Precision Heating & Air
Chas Roberts Air Conditioning & Plumbing
Parker & Sons Plumbing, Air Conditioning and Electrical
West Coast Plumbing & Air2
Larger construction companies, as well as some state and county agencies, may also be on the lookout for HVAC technicians.1 If you decide to broaden your scope outside of local HVAC job opportunities, take a look at six larger HVAC-related companies where you may want to work.
2.  HVAC Job Boards
HVAC job boards can offer a selection of open job positions across the country. Online job boards are touted by some companies as being one of the more common places to find potential candidates.3
You can find several HVAC-specific job boards with just a quick Google search using "HVAC jobs 2020" as your search phrase, but some do charge fees to look at open positions.
Here is a look at two free job boards to check out:
HVAC Jobs Center
You can register for free to look at open job positions available in a given area on HVAC Jobs Center.
The simple setup of the site allows you to search for jobs by title and location. Once you have completed the free registration, you can upload your resume, which allows you to apply to jobs within a few clicks. Plus, you can set up your account to get job alerts sent to your email as soon as a new recruiter posts an open position.4
HVAC & Refrigeration Insider Job Board
The HVAC & Refrigeration Insider is the most widely circulated print publication in the HVAC industry.5
Its online website has a job board. Recruiters list jobs on the website, and workers have free access to the listings. The job search tool allows you to filter jobs by region.6 You will typically find details about the company seeking recruits and how to apply on job listing pages.7
3.  RSI Career Services Department
The Refrigeration School has its own Career Services Department, and this can be an excellent resource for students getting started in their HVAC careers.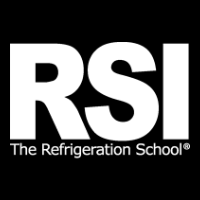 This department can help you with the job search and more:
Preparing the appropriate resume.
Writing a cover letter.
Practicing for a job interview.
Getting you in touch with other professionals in the industry for networking opportunities.
Additionally, the RSI Career Services department is a resource to learn about job fairs and networking events that may be held throughout the year.
RSI has a good reputation among employers and connections with both local companies in the state of Arizona and nationwide.8
Use Your Resources Wisely
Finding a position in the HVAC field can be an important next step after completing your training program.
It never hurts to spend some time surveying your resources and getting familiar with which ones have the best tips for HVAC job seekers.
1https://work.chron.com/hvac-job-17335.html
2https://azbigmedia.com/lifestyle/consumer-news/ranking-arizona-top-10-ac-companies/
3https://www.achrnews.com/articles/136690-hvac-contractors-reveal-the-best-places-to-recruit-new-employees
4https://hvacjobscenter.com/hvac-jobs-refrigeration-jobs-plumbing-jobs/
5https://hvacinsider.com/about-us/
6https://hvacinsider.com/job-board/
7https://hvacinsider.com/job/hvac-fleet-manager/
8https://www.rsi.edu/about-career-services/
This blog has been labeled as archived as it may no longer contain the most up-to-date data. For a list of all current blog posts, please visit our blog homepage at https://www.rsi.edu/blog/