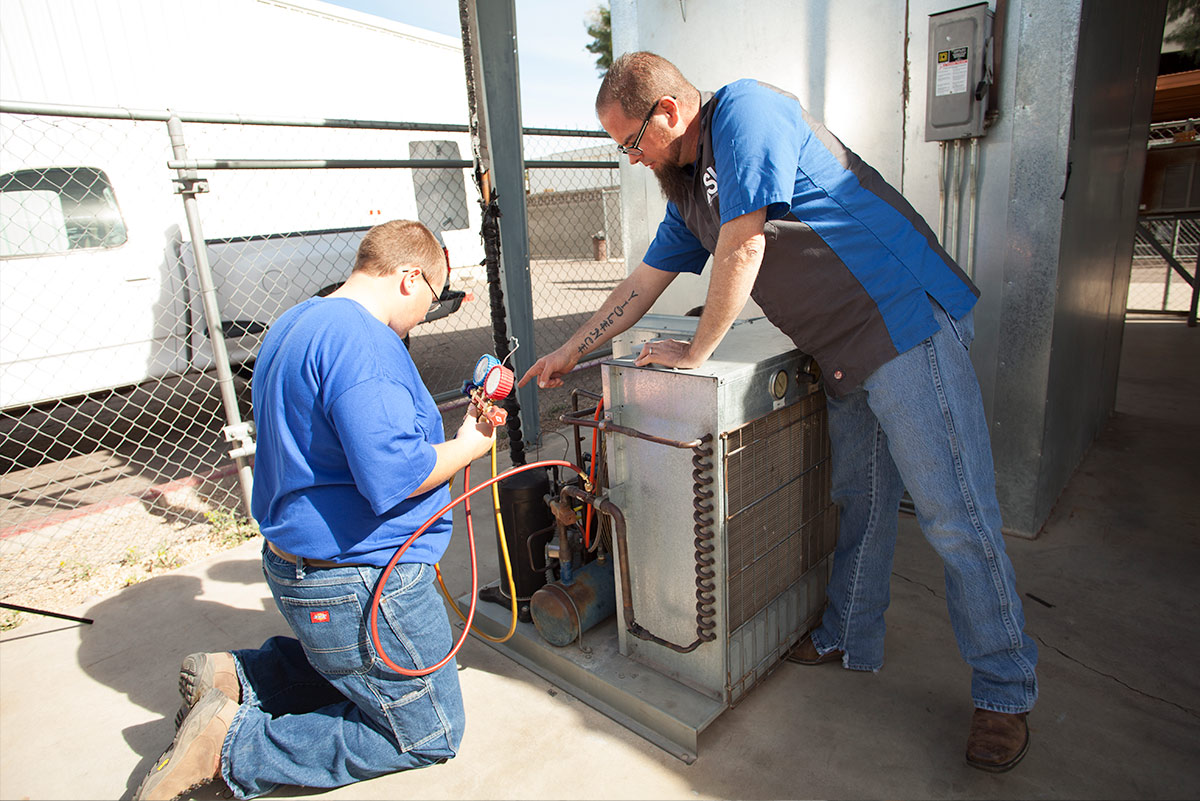 When the pandemic hit last year, it didn't just bring with it severe health consequences. The resulting lockdowns, stay-at-home orders and other protective measures led to economic downturn as millions of people were put out of work and businesses were forced to close.
But this wasn't the case for all sectors of the economy. Skilled trades, such as HVAC services, held strong despite the economic turmoil. Here, we'll take a look at why these roles remained active during the pandemic and why they're still going strong.
An Unpredictable Nightmare for Small Businesses
The COVID-19 pandemic was challenging for businesses, as services came to a halt, customers were stuck at home, and supply chains were severely disrupted.
Small businesses across the country received the brunt of these pandemic-related obstacles because mom-and-pop shops didn't have the same resources or capital to weather the storm as their larger counterparts.
How HVAC Service Businesses Are Staying Busy
Essential Worker Status
When states implemented lockdowns and forced closures at the height of the pandemic, there were a few exceptions for "essential workers." This title was given to any profession deemed necessary to sustain everyday services that help the economy function properly.
Get Started on the Path to a New Career
Fill out our form to learn how we can help you change your life.
HVAC professionals are essential workers in the official federal guidelines and in the vast majority of states. In fact, a document issued by the US Department of Homeland Security Cybersecurity & infrastructure Security Agency deemed them so.
During the pandemic, this protection allowed HVAC technicians to continue working unimpeded. If future lockdowns were ever put into place, skilled tradespeople might have improved job security compared to other professions due to the label of "essential worker."
Necessity of the Service
Nearly every home and business in the country has an HVAC system to maintain indoor comfort, no matter the time of the year. Not only are HVAC professionals required to install these systems, but they're also essential for conducting routine maintenance and fixing problems as they arise. The COVID-19 pandemic has only reinforced the understanding of HVAC services as essential. Whether you're looking for residential or industrial HVAC jobs, the high demand for these services can help to ensure healthy job prospects.
A Shortage of Skilled Workers
With less attention put on trade school, such as HVAC training programs, the trade industry is currently experiencing a major shortage of skilled workers. HVAC services are no exception to this trend. It might sound negative, but this is excellent news for people who are eagerly searching for an in-demand job with the security to last through a pandemic.
How to Become an HVAC Technician
Are you interested in joining this growing and exciting industry? You'll be glad to hear that it can take less than a year to complete the required vocational training to become qualified for entry-level positions in the HVAC field.
If you're ready to take the next step, get in touch with an Admissions Representative for The Refrigeration School. We're happy to answer your questions and point you in the right direction to learn more about the HVAC technician career path. Give us a call today.