Hot weather killed 172 people in Phoenix in 2017.1 A polar vortex claimed 21 lives in the Midwest in 2019.2 Indoor pollutants cause Americans to suffer headaches, irritated eyes and respiratory diseases every day.3
Such numbers underscore how essential heating, ventilation and air conditioning (HVAC) equipment can be to public health, safety and comfort. Since HVAC technicians keep this equipment running properly, they are considered essential workers during the COVID-19 pandemic.4
Keep reading to learn more about the role these essential workers play in supporting critical infrastructure in times of crisis and of calm.
What Are Essential Workers?
The Essential Services Act of 2013 defines essential workers as those who perform tasks supporting the safety of human life and the protection of property. The bill is meant to help government agencies faced with budget cuts decide which workers they must keep.5
When you hear about "essential workers" now during the COVID-19 pandemic, the reference is probably to the "Essential Critical Infrastructure Workforce" advisory list. The Cybersecurity and Infrastructure Security Agency (CISA), a branch of the U.S. Department of Homeland Security, published the list of essential workers on April 17, 2020.4
Get Started on the Path to a New Career
Fill out our form to learn how we can help you change your life.
CISA defines essential workers similarly to the 2013 bill. The agency states these workers support the critical infrastructure that's imperative to public safety and health during the response to the COVID-19 crisis. Essential workers have a social responsibility to continue working during the national emergency.4
How HVAC Technicians' Work Is Essential to the Country
HVAC technicians work on the cooling, heating and ventilation systems that keep indoor temperatures comfortable and air quality at healthy levels.6
As highlighted above, heating and air conditioning can be important for more than comfort: in some states during periods of extreme weather, having this equipment can be a matter of life and death.1,2
HVAC technicians make sure homes, offices, factories, schools and more places have this equipment and that it's working properly.6
Where HVAC Professionals Appear on the List of Essential Workers
Modern society's dependence on HVAC systems and the professionals who make them possible is reflected in CISA's list of essential critical infrastructure workers:4
Transportation and Logistics
HVAC engineers are considered essential to the operation of warehouses.4
Public Works and Infrastructure Support Services
Along with other skilled trades workers, HVAC technicians are necessary to provide services that maintain the sanitation, safety and essential operation of businesses, residences and buildings. These include senior living facilities and hospitals.4
Communications and Information Technology
Network Operations staff, including HVAC engineers, are needed to operate facilities and manage the network.4
Information Technology
HVAC engineers are necessary for the continued operation of data centers, as are manufacturers and supply chain vendors providing HVAC equipment.4
Other Community- Or Government-Based Operations and Essential Functions
Workers responsible for maintaining environmental controls, including HVAC systems, are essential to ensuring the continuity of building functions.4
Commercial Facilities
HVAC technicians are needed to service, repair and install commercial and residential HVAC systems, furnaces, boilers and other types of cooling, heating, ventilation and refrigeration equipment.4
Service technicians, including HVAC, are necessary for supporting commercial building operations critical to the security, safety and continuance of essential activities.4
How HVAC Training Prepares Workers for Essential Careers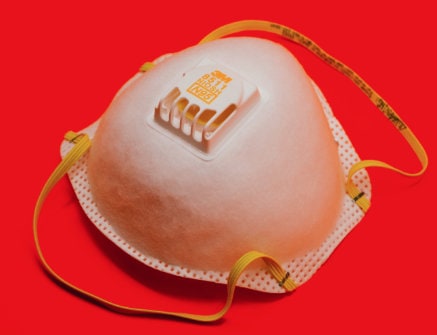 One thing many of these essential HVAC workers may share in common is HVAC training. That's because the equipment has become so complex that many employers look for applicants with postsecondary training.7
An HVAC training program at a trade school can cover important HVAC and refrigeration subjects and offer hands-on instruction in industry practices. Students can take classes in everything from the fundamentals of electricity and refrigeration to advanced troubleshooting.
Plus, a trade school HVAC program may help prepare a student to take the EPA's technician certification. This credential is mandatory for anyone handling refrigerants.7
Why HVAC Service Could Be an Essential Career in the Future
It's clear from the list of essential workers that HVAC technicians provide critical services during a time of crisis.4
However, the important role of HVAC technicians in society is nothing new. Air conditioners, heaters and ventilation systems have been around for some time, and so too have the workers who service them. This is evident in the Bureau of Labor Statistics projection of 4% job growth for HVAC technicians from 2019 to 2029.8
Do you want to play an essential role in the operation of the country? Learn more about the HVAC technician career path and training by calling The Refrigeration School. Call 1 (888) 671-5803.
1https://www.azcentral.com/story/news/local/arizona-environment/2018/09/10/heat-killed-record-number-people-phoenix-area-last-year/1149695002/
2https://www.bbc.com/news/world-us-canada-47088684
3https://www.epa.gov/report-environment/indoor-air-quality
4https://www.cisa.gov/sites/default/files/publications/Version_3.0_CISA_Guidance_on_Essential_Critical_Infrastructure_Workers_4.pdf
5https://www.congress.gov/bill/113th-congress/senate-bill/724/text?mod=article_inline
6https://www.bls.gov/ooh/installation-maintenance-and-repair/heating-air-conditioning-and-refrigeration-mechanics-and-installers.htm#tab-2
7https://www.bls.gov/ooh/installation-maintenance-and-repair/heating-air-conditioning-and-refrigeration-mechanics-and-installers.htm#tab-4
8https://www.bls.gov/ooh/installation-maintenance-and-repair/heating-air-conditioning-and-refrigeration-mechanics-and-installers.htm#tab-1
This blog has been labeled as archived as it may no longer contain the most up-to-date data. For a list of all current blog posts, please visit our blog homepage at https://www.rsi.edu/blog/