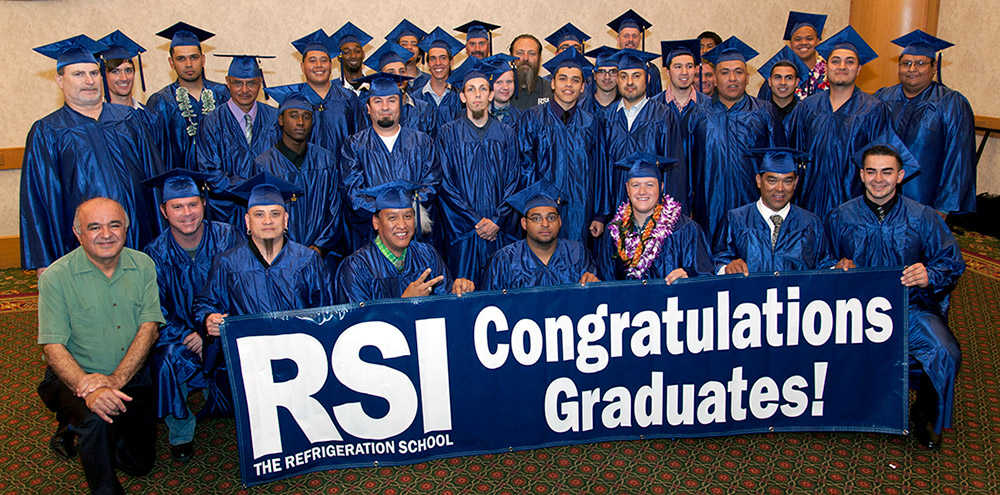 It's common for high schoolers to feel uncertain about their future paths as they reach graduation.
The increased cost of college tuition has led many to reconsider further education. Instead of risking a wrong choice, some students decide to take a gap year to figure things out, hoping to better understand what they want their future to look like.
What is a gap year?
A gap year is a break someone takes after high school graduation to develop professional skills or personal awareness.
It's intended to allow for experiential learning where people can better understand themselves and what kind of future they want to build.
It's not a surprise many people feel unsure about their trajectory following high school graduation: Three-fourths of students enter college without knowing what they want to study or change their degree at least once.
Get Started on the Path to a New Career
Fill out our form to learn how we can help you change your life.
How common is a gap year?
According to a study by Foundry10, a philanthropic education organization, 20% of high school students took a gap year for the 202-2021 academic year, a result of the impact the COVID-19 pandemic has had on the perception of a college education.
How long is a gap year?
As the name suggests, a gap year is often a year in length. However, high school graduates don't have to take an entire year off before college or a career. A gap year can be any length an individual wants whether that's just a few months, a single semester, or multiple years.
Should I take a gap year?
If you're considering a gap year after high school graduation, you're not alone. Not all students see a college education as the obvious path forward.
Although there is some clarity that comes with a gap year, it's important to consider the downsides of missing an entire year in your personal or professional development.
Wasted time.
A gap year doesn't have to be a waste of time. You can use this period wisely and productively.
An open-ended and unorganized gap of time in between high school and your next move, however, might cause you to waste time. You don't want to end up looking back on a gap year feeling like you didn't gain anything meaningful.
High cost.
Many students second-guess the traditional path to college because of its growing costs.
However, gap years also have the potential to significantly drain your savings. If you're not working during this time, you'll have ongoing living expenses without a reliable income to offset the spending.
This risk is even greater if you're planning to travel during your gap year.
Falling behind.
Although gap years are becoming more and more common, college is still a common decision for high school students after graduation. Breaking from the norm can leave students feeling isolated as their counterparts further develop academically or professionally.
A year might not seem like a lot, but it can put you behind where you would have been otherwise.
Why consider joining the trades over a gap year or college.
If you're not convinced college is the best path forward for you, taking a gap year isn't the only alternative.
College doesn't guarantee success or satisfaction, and some students are right to have doubts about attending a four-year university.
You can avoid the potential downsides of missing an entire year of growth by looking for a viable career in the trades. Vocational training has the potential to lead to better career opportunities than a bachelor's degree.
Here are a few reasons you should consider joining the trades instead of taking a gap year or attending college.
Quicker path to employment.
Vocational schools can get high schoolers into the workforce quicker than traditional colleges. It takes around four years to complete a bachelor's degree, but not all students graduate within that time frame.
At a trade school like RSI, you can train for career opportunities in welding, HVAC/R, or electrical in as little as 7 months.
Good earning potential.
There's a common misconception that earning a degree is the only way to become qualified for high-earning jobs.
The skilled trades counter this narrative. You have the potential to make good money in the trades jobs. Money isn't everything, but it's certainly a major factor when determining professional development.
Stability and security.
Job security is another advantage the skilled trades can offer high schoolers. There's a skilled labor shortage impacting the entire industry. After developing the qualifications and abilities you need to work as a skilled trades professional, you'll have a competitive resume that can land you stable roles.
Higher job satisfaction.
Income isn't the greatest determining factor of overall happiness. Job satisfaction depends on more than just one factor, but the skilled trades seem to have those factors figured out. According to the 2021 Skilled Trades Report released by Angi, a company that connects customers with home service professionals, 83% of tradespeople report being satisfied with their job.
If you're interested in pursuing a career in the trades, learn about trade schools and how their programs can help you gain the skills you need to succeed in the industry.