You may use mobile applications daily for everything from checking your email to updating your status on social media.
But did you know you could use mobile apps to study for HVAC school? Several apps, in fact, are available for a little extra help with HVAC training.1
Check out 4 HVAC training student apps that can help you with refrigeration school in this article.
4 HVAC Training Student Apps
1. Complete HVAC Dictionary App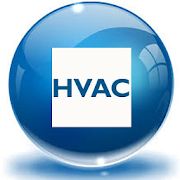 The Complete HVAC Dictionary app is currently free for all Android users and works for version 2.2 and up. The app contains 3,000-plus air conditioning, heating and ventilation terms.
The Complete HVAC Dictionary features a simple search box for those times when you're stuck on a HVAC term and need to look it up. Each HVAC term comes with a detailed explanation, and they are listed in alphabetical order. You can bookmark a term to save your place and return to it later.2
Get Started on the Path to a New Career
Fill out our form to learn how we can help you change your life.
2. HVAC School App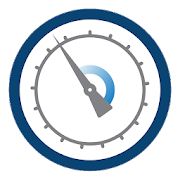 The HVAC School app can be used by students who are studying for their HVAC certification exams and experienced technicians who want to take refresher courses.3
If you are a student who needs help with HVAC calculations, the HVAC School app has calculators that use common HVAC equations. HVAC theory articles from industry experts are also available through the app.3
The app features all the podcasts developed by the HVAC School. These recordings cover the ins-and-outs of the modern HVAC industry and what it's like to become a HVAC technician.3
The app is available for Android devices 4.1 and up.3
3. HVAC Exam Quiz App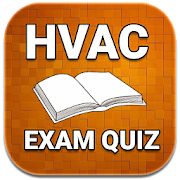 If you are looking for HVAC training student apps that allow you to practice for HVAC exams, the HVAC Exam Quiz app can help. Available for Android 4.1 and up, this app features a mock exam with a timer interface. You can create a custom mock exam if you want to practice on specific subjects. The practice mode provides the answers to questions with detailed explanations to help better reinforce knowledge.4
In addition, you can track your results for every test that you take by creating a profile. With the substantial number of question sets available, you can practice on a variety of HVAC topics.4
4. HVAC Flashcards App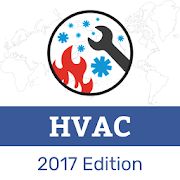 Flashcards can be a great way to test what you're learning in HVAC training. Available for IOS devices running 10.0 and up, the HVAC Flashcards app has 1,000 premade flashcards that cover many of the topics on the ventilation, heating and cooling exam.5
You can customize the flashcards. Convert the text to speech so you don't have to look at the screen. And you can download the flashcards to your device so you can study while offline.5
If you are an Android device user, you can use the HVAC Flashcards 2018 Edition app. It's available for devices running Android 4.3 and up and contains thousands of real exam questions along with images. Another fun feature is the timed games.6
HVAC Business Apps for After Graduation
As you can see, there are many digital resources available to help you get the most out of your HVAC classes.
But what about after graduation? Are there apps to help HVAC technicians and business owners gain a professional edge in the industry? Yes, there are HVAC business apps.
You can also bookmark The Refrigeration School's HVAC blog for additional learning resources and industry news.
1https://scitexas.edu/hvac/hvac-training/hvac-training-student-apps/
2https://play.google.com/store/apps/details?id=com.mr.complete_hvac_dictionary_free&hl=en_US
3https://play.google.com/store/apps/details?id=com.hvacrschool_final&hl=en_US
4https://play.google.com/store/apps/details?id=com.nupuit.qhvac&hl=en_US
5https://apps.apple.com/us/app/hvac-flashcards/id584270271
6https://play.google.com/store/apps/details?id=com.flashcardinc.hvac&hl=en_US
This blog has been labeled as archived as it may no longer contain the most up-to-date data. For a list of all current blog posts, please visit our blog homepage at https://www.rsi.edu/blog/