During these days of social distancing, forming an in-person study group for your HVAC classes may be out of the question.
The good news is, there are plenty of free learning resources to supplement your HVAC training, and many of them are just a mouse click away.1
Check out 7 below.
7 Places to Get Help Studying HVAC Online
How can you set yourself up for success in HVAC school? Study. Study. Study.
There are many ways to go about it too. Some are even backed by science. Like taking practice tests, reviewing what you learned in class within 24 hours to thwart the 'curve of forgetting' and actively recalling the material instead of reading and rereading it.2
Get Started on the Path to a New Career
Fill out our form to learn how we can help you change your life.
See how you can put some of these approaches into practice with free online study resources.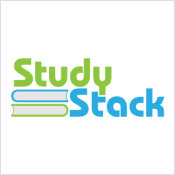 1. StudyStack HVAC Flashcards
What better way to review what you've learned (within 24 hours) than using flashcards? Simply flip open your laptop or smartphone and pull them up on StudyStack.com. The site has cards for key terms like "air cooled system," "air handler," "blower" and many more.3
2. HVAC Talk Forum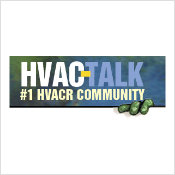 How can you actively recall what you've just learned in your HVAC classes? Try a forum.
With a membership of more than 150,000 HVAC professionals and enthusiasts, HVAC-Talk.com may be just the place to discuss your study material. The forum claims to be a "non-DIY site and the ultimate Source for HVAC Information & Knowledge Sharing for the industry professional." You can participate in over 40 different forums and search and browse approximately 3 million posts.4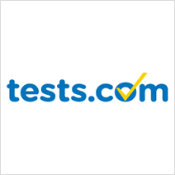 3. Test.com EPA Practice Tests
If you're planning on working with refrigerants after you graduate from HVAC training and enter the field, then you'll need Environmental Protection Agency (EPA) Section 608 technician certification.5
While your trade school may help prepare you for this vital credential, you can also get ready by taking free online practice tests.5
Tests.com offers practice tests with questions that are similar to those you might see on the EPA Section 608 certification exam. These include questions on topics covered by the four types of EPA certification:6
Type 1: Small appliances
Type 2: Medium, high and very high-pressure appliances
Type 3: Limited to low pressure appliances
Type 4: Universal (Covers Types 1-3)6
HVAC Excellence, a respected industry organization offering HVAC certifications, developed the EPA practice tests found on Tests.com.6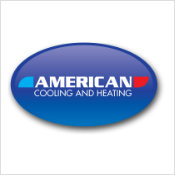 4. NATE Certification Guides
If you're already thinking ahead about earning HVAC industry certifications, then you can find video study guides for North American Technician Excellence (NATE) certification on the website of Arizona-based HVAC service contractor American Heating and Cooling.7,8
The videos cover NATE Core subjects:
Introduction to the test
Math
Series circuits
Transformers
Contactors and relays
Motor operation
Gas laws8
You can also find a list of NATE partners who sell certification study materials on NATE's website if you'd like additional resources.9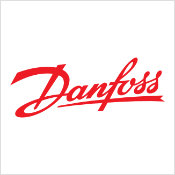 5. Danfoss Free Cooling Courses
HVAC equipment manufacturer Danfoss offers free e-learning modules on introductory HVAC subjects.1
The company's site has more than 376 lessons on cooling, including:
Introductions to thermostatic expansion valves
Store management systems
Scroll compressors
Filter driers
Cooling load calculations
More1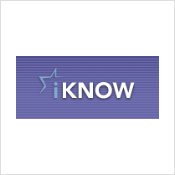 6. iKnow.com Continuing Professional Development Courses
Whether you're nearly finished with HVAC school and thinking about next steps or want exposure to advanced subject matter, iKnow.com might be a resource for you. The site offers Continuing Professional Development (CPD) eCourses in heating, ventilation, air conditioning and refrigeration.11,12
You can access videos, online training courses, presentations and technical reference materials through iKnow.com's Learning Portal. Signing up for a personal "Learning Account" is free and not only grants you access to educational resources, but also to a network of 15,000 heating and cooling industry members: educators, experts, fellow students and technicians.11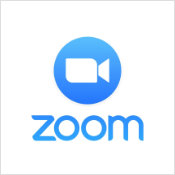 7. Zoom Study Groups
Even if you can't meet in person, you can still hold virtual study groups via Zoom. The free plan allows you to host up to 100 students for a maximum of 40 minutes. If you're studying with only one person, you can have unlimited meetings.13
Resources for Students of the Refrigeration School
Now you have some free online resources to help reinforce and add to what you're learning in HVAC training.
If you're a new student of The Refrigeration School, you may also find a student resource guide helpful, especially if you have questions about financial aid, student housing or finding a job before or after graduation.
1https://danfoss.sabacloud.com/Saba/Web_spf/EU2PRD0064/guest/categorydetail/categ000000000002720
2https://www.thebestcolleges.org/17-scientifically-proven-ways-to-study-better-this-year/
3https://www.studystack.com/flashcard-1457586
4https://www.hvac-talk.com/vbb/
5https://www.bls.gov/ooh/installation-maintenance-and-repair/heating-air-conditioning-and-refrigeration-mechanics-and-installers.htm#tab-4
6https://www.tests.com/practice/epa-608-technician-certification-test-short
7http://www.americancoolingandheating.com
8http://www.americancoolingandheating.com/nate-certification-study-guides
9https://www.natex.org/site/352/Technicians/How-to-Prepare/Training-Resources
10https://www.danfoss.com/en-us/products/
11http://i-know.com/refrigeration-air-conditioning-cooling-heating-training-courses.aspx
12https://cpduk.co.uk/explained
13https://zoom.us/pricing
This blog has been labeled as archived as it may no longer contain the most up-to-date data. For a list of all current blog posts, please visit our blog homepage at https://www.rsi.edu/blog/