Have you completed your HVAC training and are wondering what's next?
HVAC certifications and licenses can either be required by law or help with career advancement. North American Technician Excellence (NATE) certification is an optional credential an HVAC technician can earn to improve job prospects and pay.[1]
What Is NATE Certification?
North American Technical Excellence (NATE) is an independent institute that provides certification for HVAC technicians.
The nonprofit organization was developed and is supported by the HVAC industry, including the American Society of Heating, Refrigerating, and Air Conditioning Engineers (ASHRAE) and the Environmental Protection Agency (EPA).[2]
The only form of national HVAC certification accepted by HVAC contractors and manufacturers alike, NATE certification validates a technician's working knowledge of HVAC systems and competency in specific areas of the field.[3][4]
Get Started on the Path to a New Career
Fill out our form to learn how we can help you change your life.
Types of NATE Certification
Several types of NATE certification are available, as well as a couple of certificates.
NATE Certificates for New HVAC Technicians
NATE offers two types of certificates for technicians who are just entering or have only worked in the industry for a short time.
1. Ready to Work
Individuals without formal HVAC training or instruction can take this online exam to test their knowledge of the field.
2. HVAC Support Technician
Techs with 6 to 12 months of experience may take the HVAC Support Technician exam.
NATE Certifications for Experienced HVAC Technicians
NATE certifications are divided into three categories, each with a recommended amount of relevant work experience before taking the test.
Installation: 1 year of experience
Service: 2 years of experience
Senior: 5 years of experience
Tests
Each certification can be earned after passing two exams:
Core Exam: This exam covers general HVAC and construction subjects, such as tools of the trade, safety and basic science, construction and electrical principles.
Specialty Exam: This exam focuses on specific areas of installation, service maintenance and/or repair of HVAC equipment.[5][6]
How to Become NATE Certified
Here's a general overview of the process of becoming NATE certified. Specific requirements, however, vary with the certification.
Step 1: Choose a NATE Certificate or Certification
Start by selecting which type of NATE certificate or certification fits with these criteria:
Your level of knowledge and work experience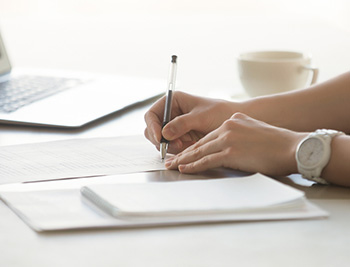 Check the Knowledge Areas of Technician Expertise (KATEs) for each certification. Reviewing the KATEs can give you an idea of the subjects covered on the exam you're considering taking.
Step 2: Prepare for the Tests
Training at an HVAC school and/or learning the trade on the job are two ways NATE suggests techs can prepare for its certification exams.
NATE exams have a pass rate similar to a BAR test for prospective attorneys, so it's wise to get formal training before considering pursuing NATE certification.[7]
Step 3: Take the Tests
Once you've decided on a NATE certification or certificate and prepared for the exams, register at a testing location and pay a fee.
There are many locations around the country to pick from and these typically offer testing year-round.[8] Schedules and prices vary depending on where you live and when you want to take the exam.[9]
If you pass one test but fail the other, you can retake the test. Keep in mind that if you fail to retake the test within a two-year time period, you will have to take both tests again.[10]
Step 4: Receive NATE Certification or Certificate
After passing both exams, you'll receive an email with your NATE certificate and wallet card. Later, a NATE patch and specialty chevron will arrive in the mail.[11]
How to Recertify with NATE
NATE certification is not a one-time deal. Most certifications will have to be renewed after two years. Your wallet card will have the exact expiration date.
There are two ways to recertify:
One option is to complete sixteen hours of continuing education and then submit proof of having taken the courses to NATE. NATE has a form that must be filled out by any training provider in order for the courses to count towards your recertification.
The second option is to retake the specialty NATE examination before the certification lapses.[12]
Why Become NATE Certified?
There are many benefits of NATE certification. Customers and employers tend to prefer HVAC techs with this credential. NATE certified techs also earn higher wages on average than non-certified techs.[13]
Learning about the principles and practices of HVAC installation, maintenance and repair is a good place to start preparing for NATE certification. At The Refrigeration School, we offer an HVAC training program and course designed specifically to prepare our students for NATE certification. Students can also take advantage of discounted pricing options by taking the NATE exam at RSI.[14]
[1] https://www.rsi.edu/blog/skilled-trades/the-many-benefits-of-nate-certification/
[2] https://www.trane.com/residential/en/resources/glossary/what-is-nate-certification.html
[3] https://trademasters.com/about/nate-certification/
[4] http://www.natex.org/site/353/Technicians/Certification-Basics/101
[5] http://www.natex.org/site/353/Technicians/Certification-Basics/101
[6] http://www.natex.org/site/357/Technicians/Certification-Basics/101/Getting-Started
[7] https://www.comfortmatters.com/webapp/p/333/what-is-nate-certification
[8] http://www.natex.org/site/415/Technicians/Locate-a-Testing-Organization
[9] http://www.vgitraining.com/nate_cert.html
[10] http://www.natex.org/site/334/Technicians/Test-Specifications/Test-Results
[11] http://www.natex.org/site/357/Technicians/Certification-Basics/101/Getting-Started
[12] http://www.natex.org/site/382/About-Us/FAQs
[13] http://www.natex.org/site/358/Technicians/Certification-Basics/101/Benefits
[14] http://www.natex.org/site/415/Technicians/Locate-a-Testing-Organization
This blog has been labeled as archived as it may no longer contain the most up-to-date data. For a list of all current blog posts, please visit our blog homepage at https://www.rsi.edu/blog/